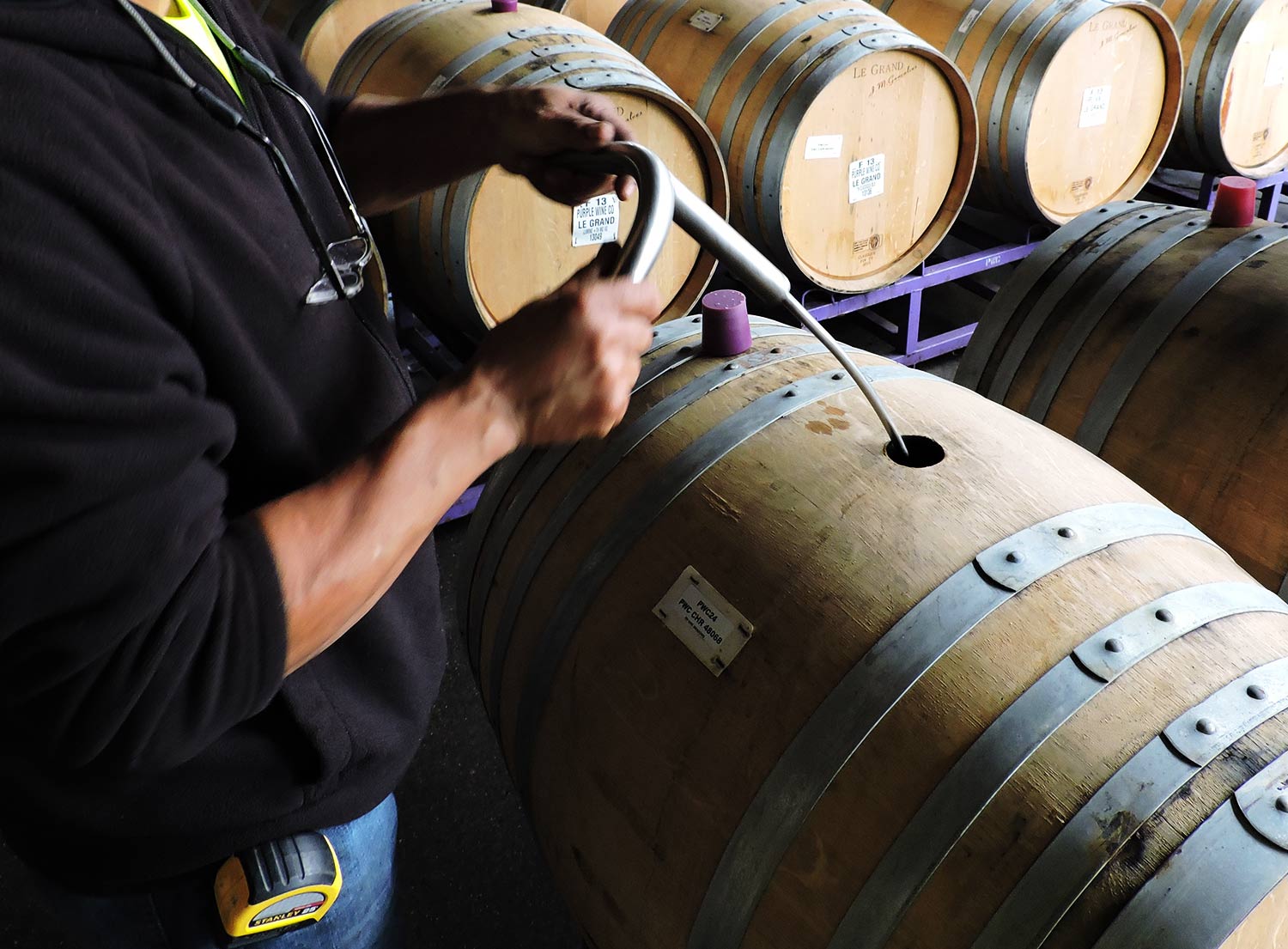 29 Jun

Stirring the Lees
World-class Chardonnay, whether it be from Burgundy or California's Russian River Valley, is always enhanced by aging "on the lees" or as the French would say aging "sur lie".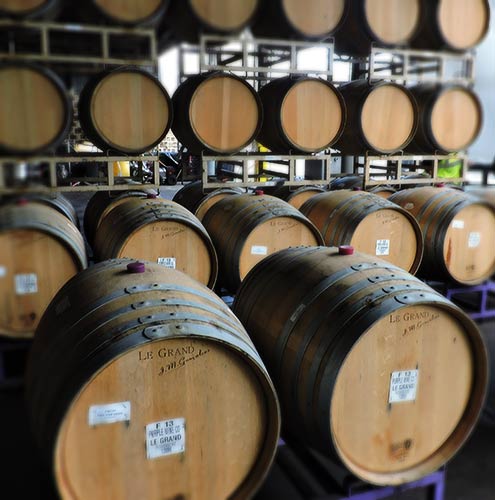 What are lees?
Lees are dead yeast cells. After primary fermentation, the yeast cells die and sink to the bottom of the fermentation vessel creating silt-like sediment. In most cases, the wine is racked (transferred) off the lees into a clean vessel. However, in the case of fine Chardonnay, many winemakers choose to age "on the lees" to round out the mouthfeel by softening the wine and adding creaminess.
For the Raeburn Russian River Chardonnay, we allow the wine to age in barrel, on the lees, for six months. As the wine undergoes malolactic fermentation (ML), which takes about four months, we stir each barrel twice a week. Once ML is complete, we stir once a month until blending. Stirring the lees helps to integrate the yeast compounds into the wine. In addition, lees play a role in regulating oxidation and it is important to stir them to prevent the formation of reductive compounds which can be very stinky – think rotten eggs.
Next time you sip a glass of Raeburn Chardonnay, note the creaminess from our lees aging and stirring program. Robert Parker states that the 2013 vintage offers "attractive aromas of white peach, poached pear and caramelized citrus followed by a creamy, medium to full-bodied, pure, well-made Chardonnay."